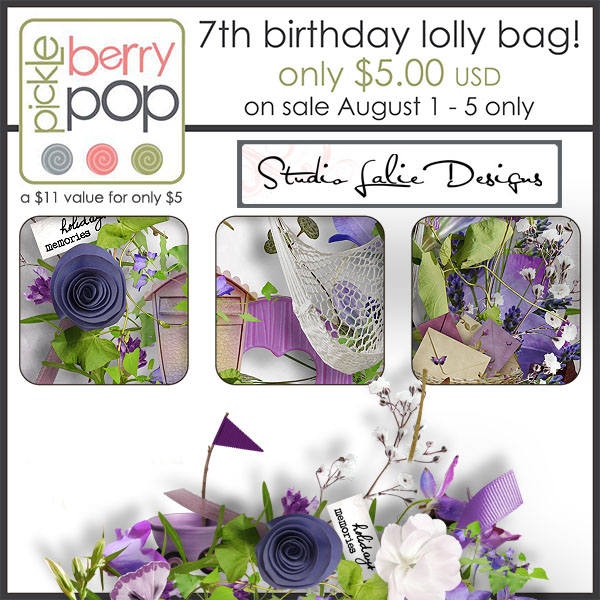 Pickleberrypop is celebrating its 7th birthday with a yearly tradition – Lolly Bags!
At only $5.00 USD each, our Lolly Bags are an amazing value
and are filled with delicious digi goodies for you.

This Lolly Bag includes items by Studio Lalie Designs
and includes 1 maxi kit of 115 éléments and 16 papers for a total value of $11.

"Grab your Lolly Bags today – they're available at PBP now through August 5, 2013 only!

Вы можете найти этот набор / You can find it:
**********************************************************************
fkids.ru Model-Milana Kuzmicheva Photographer Irina Rempel
Templates Hello Flowers.Part 1 by Eudora Designs